Unrivalled for its natural beauty and magnificent chateaux, the Loire valley is one of the largest wine producing regions of France
In fact the Loire valley is the third largest wine region in France It is the second largest region for sparkling wine and the number one for wines consumed in French restaurants.So what do the French know that we don't know?
Loire valley wines are incredibly varied and versatile, ranging from bone dry, rich sweet whites, light elegant reds and roses and delightfully lively sparklers. Uniformity is definitely not what this region is known for, as the area has a varied soil structure of clays, tuffeau stone, schist and gravel and many 'micro-climates'. It is this diversity of "terroir" that yields such a wide variety of wines.
Around 185,000 acres in the Loire valley are planted with vines. There are around 68 Appellations ie. areas under the AOC quality system (Appellation D'Origine Controlee) and of these there are 29 Appellations in the Anjou and Saumur area.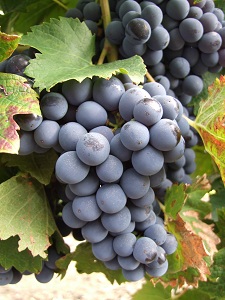 The Loire river and its tributaries such as the Layon, L'Aubance, Thouet, Cher, Indre and Vienne have a significant effect on the meso-climate of the region adding the necessary extra few degrees of temperature that allows the grapes to grow and ripen fully.
The primary white grape varieties are Melon de Bouregogne, Chenin Blanc (known locally as Pineau de la Loire or France Blanc), and Sauvignon Blanc. The primary red varieties are Cabernet Franc (also known as Breton), Gamay, and Cabernet Sauvignon with other lesser used varietals.
The wines produced in the Loire valley cover the whole spectrum of colours, nose and taste and therefore cater for most palettes. Each wine has its own distinct flavour and taste. The white wines vary from bone dry through medium sweet to sweet; the rose wines vary between dry and medium; the red wines vary between fresh and fruity to medium and fuller bodied; and the sparkling wines are white, rose and red – and all are produced in this one amazing area!
Visitors from the UK now have the opportunity of buying our selected Loire wines through Grainger Fine Wines www.gfwine.co.uk