One Day Wine Tour from Paris – with Loire Wine Tours
One Day Wine Tour from Paris – Visit Angers Chateau & Brissac Chateau & have lunch at a vineyard estate
Just 1 hour 30 minutes direct from Paris to Angers
Enjoy a one day wine tour from Paris. Travel by TGV,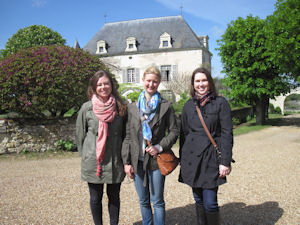 high speed train, from Paris to Angers and Simon will be there to meet you.
Let the train take the strain, as you relax and enjoy your journey, through the glorious French countryside to the incredible Loire Valley. Known as the valley of the Kings, the Loire Valley is famous for the many chateaux that dominate the Loire. The Loire Valley is also renowned for the quality of the wines produced in this, the third largest, wine region in France.
Option 1: On this one day wine tour from Paris you will not only visit a vineyard and taste a vast array of wines but you will also visit two of the famous chateaux of this area.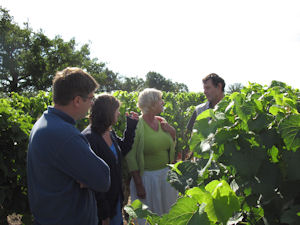 Simon will collect you and take you for a short ride, to Chateau d'Angers, for a tour of the Chateau, the tapestries and gardens. Walk along the high fortress walls that surround the chateau. A great photo opportunity.
Simon will drive you to and escort you on a tour of an Anjou vineyard where you will visit the cellars and enjoy an extensive tasting of the many and varied estate's wines.
Afterwards a convivial hamper lunch, with wine, at the vineyard or lunch with wine in a local traditional Auberge.
In the afternoon you will visit Chateau de Brissac for a tour of the tallest castle in France.Enjoy the extensive parkland and tasting the Chateau's own delicious wines. Simon will deliver you back to Angers.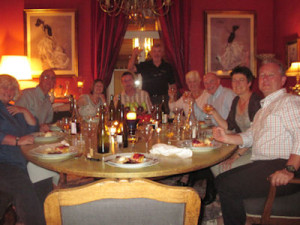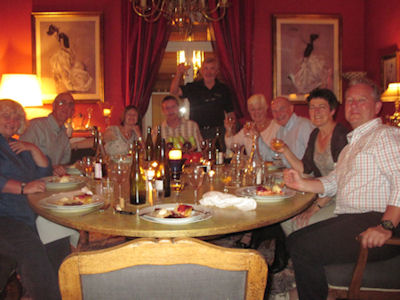 Arrange your own TGV train journey to and from Angers.
To arrive: 8am: TGV train departs from Gare de Montparnesse, Paris, direct to Angers St Laud station. 9.30am: Arrive at Angers St Laud station.
To depart: 17.37pm TGV departs from Angers St Laud and arrives in Paris at 19.15pm via Le Mans. Or take a look around the charming city of Angers and catch a later train.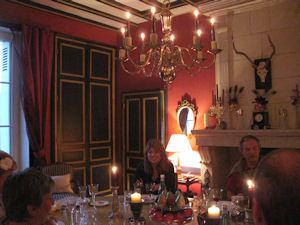 (The 18.38pm arrives in Paris at 20.22pm via Le Mans and Sable.)
This Tour price: from £225 GBP per person (excluding entrance fees to Chateaux) minimum 2 maximum 8 adults.
Included in this One Day Wine Tour from Paris:
Transport in a comfortable air conditioned car.

The services of Simon, a wine professional and English speaker, throughout the day

Visits to two chateaux (excludes entrance fees)

Vineyard visit

Tastings of Loire Valley whites, reds, pinks, sparkling and sweet wines.

Lunch with wine

Bottled water

Wine Tasting notebook and pen
Option 2: Simon will collect you from and deliver you back to Saumur Train Station and take you on one of our standard One Day Wine Tours.
This Tour Price: £200 GBP per person